Teaching in Spain is a fantastic opportunity to immerse yourself in a new culture, learn a new language and experience things you've never seen before. From breathtaking beaches to incredible architecture, there are countless attractions waiting to be explored.
Typically, you'll either work Monday through Thursday or Tuesday through Friday, providing you with three-day weekends to explore the country. Not sure what you should visit while living and teaching English in Spain? In this article, we'll discuss the top cultural attractions you must check out!
Sagrada Familia In Barcelona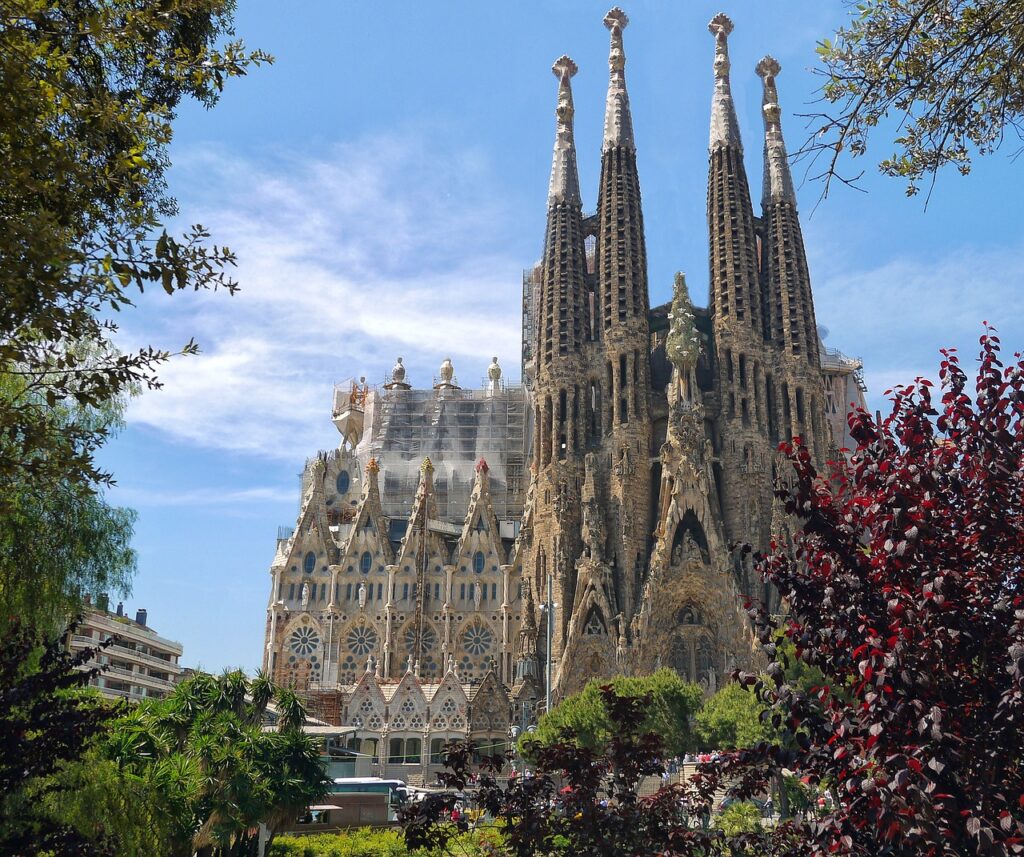 The Sagrada Familia in Barcelona is one of the most iconic landmarks in the world. It stands out among the sea of other buildings in Barcelona, and it has been a significant tourist attraction for decades. But what makes it so special? Let's explore why you should visit this beautiful structure and discover its history.
What Is the Sagrada Família?
The Sagrada Família (translated to "Holy Family") is a large-scale Roman Catholic church located in Barcelona, Spain. It was designed by Spanish architect Antoni Gaudí and began construction in 1882. Today, over 130 years later, it is still under construction, but that doesn't stop thousands of people from visiting it every day.
Why Should You Visit?
The Sagrada Família should be on your must-see list when visiting Barcelona because of its unique design and incredible beauty. Gaudí had an unconventional style that can be seen throughout the building, from its intricate exterior façade to its breathtaking interior columns and arches. You can truly feel the artist's presence when you visit, as his handiwork is all around you. Additionally, this structure offers some stunning views of Barcelona's cityscape, which are best enjoyed at dusk or dawn.
Aside from being an architectural wonder, there are also many spiritual elements to appreciate while visiting the Sagrada Família, such as its numerous sculptures, stained glass windows, religious symbols, and artifacts which are all meant to instill peace and tranquility within visitors while they explore this breathtaking structure. Finally, if you want to get a closer look at Gaudi's work, then make sure you climb up one of the towers for a close-up view of his craftsmanship!
El Prado Museum In Madrid
El Prado Museum in Madrid, Spain has been home to some of the world's most iconic artwork for centuries. The museum itself is a beautiful building that houses an impressive collection of art from all over Europe, including masterpieces from famous Spanish and international artists like Velasquez, Goya, and El Greco. Visitors from all over the world flock to El Prado Museum to view its impressive collection of artworks and learn more about the history behind them. But why should you visit? Let's explore more about what makes this museum so special.
What Is It?
El Prado Museum was founded in 1819 by King Ferdinand VII as a place to house his extensive collection of art. Since then, it has grown into one of the largest museums in the world, featuring over 8,000 works of art spread out across 19 different galleries. The museum is divided into three main galleries—Spanish painting, Italian painting, and Flemish painting—which makes it easy for visitors to find what they are looking for. Additionally, the museum also houses a large library with books on European art and culture dating back to the 16th century!
Why Should You Visit?
El Prado Museum is a must-see destination for anyone interested in exploring Spanish culture or appreciating great works of art from around Europe. Not only does it offer visitors a chance to admire some of the greatest works ever created by famous masters such as Velasquez and Goya, but it also provides a unique insight into Spanish culture with its vast selection of artifacts from throughout history. Plus, with its location right in central Madrid and an array of exciting new exhibits opening up all year round, there's always something new waiting to be discovered at El Prado!
Aqueduct of Segovia In Segovia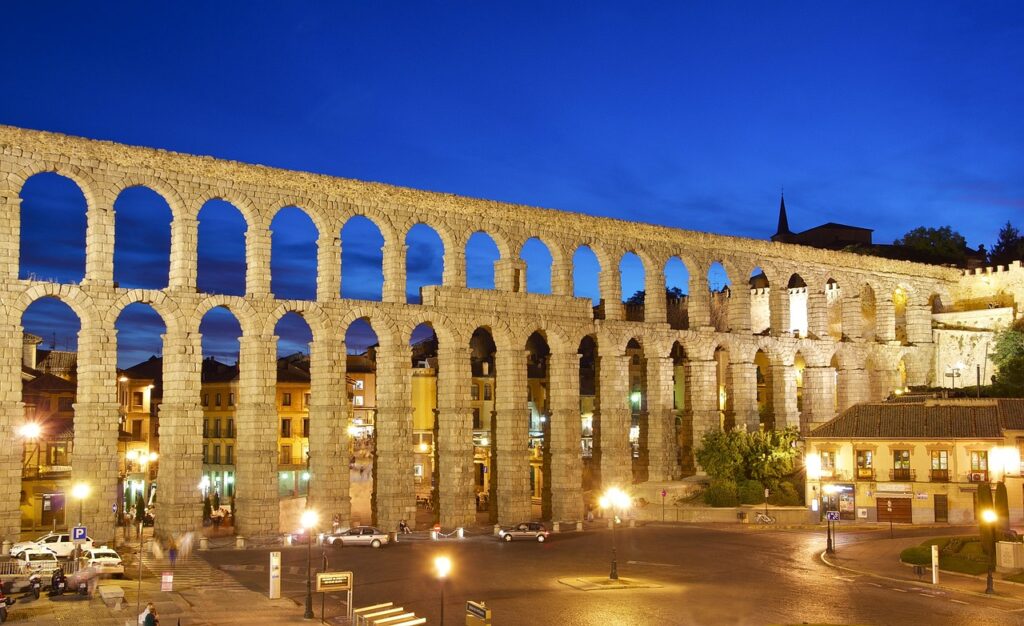 The Aqueduct of Segovia is a Roman aqueduct located in the beautiful Spanish city of Segovia. Built-in the 1st century AD and still standing today, it is an incredible engineering feat that has survived centuries of wear and tear. For history buffs and travelers who appreciate unique architecture, the Aqueduct of Segovia is a must-see destination.
The History Behind the Aqueduct
The Aqueduct of Segovia was originally built by the Romans as part of their water supply system for the city. It was constructed over two thousand years ago and brought water from two different sources to the city through its two channels. While much has changed since then, this remarkable structure has remained standing strong throughout the centuries.
The structure itself is an impressive feat of engineering. It stands at nearly 30 meters high, with arches that span more than 15 meters across, and it contains over 25,000 blocks of granite weighing up to 50 tons each! Its design is so cleverly constructed that no mortar was used to hold it together—just sheer strength and precision engineering. It truly is a marvel!
Why You Should Visit
For those interested in seeing this remarkable piece of history firsthand, there are countless reasons why you should visit the Aqueduct of Segovia. For starters, it's right in the heart of town so visiting it couldn't be easier—you can even take a guided tour if you'd like a more comprehensive experience. Plus, you'll get to explore one of Spain's oldest cities while learning about its fascinating past at the same time! And if you're lucky enough to visit during special events such as La Noche en Blanco (White Night), you'll get to witness this wonder illuminated with colorful lights against a night sky—an unforgettable experience indeed!
Alhambra Palace In Granada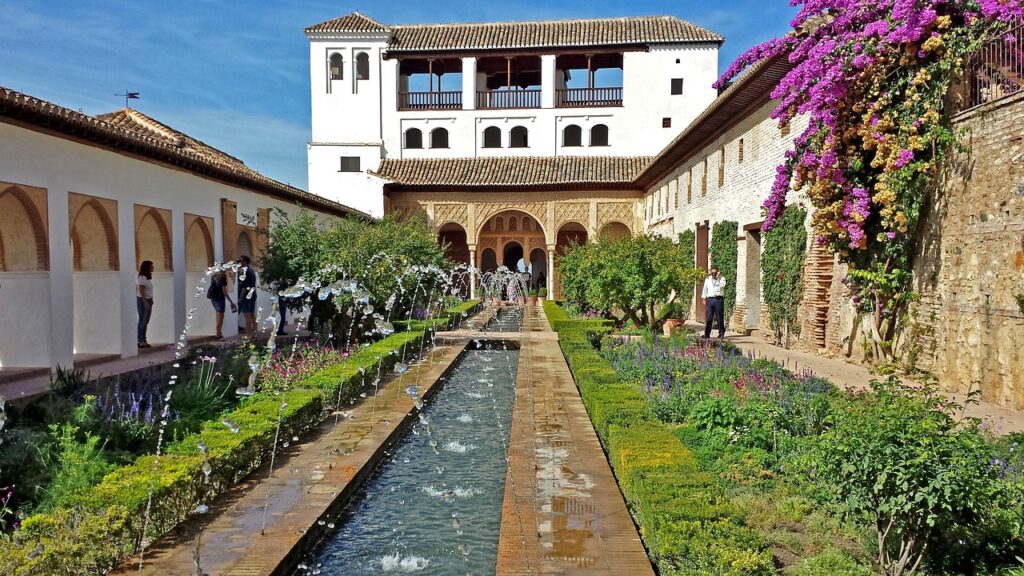 If you're looking for a destination that captures the essence of Spain and all its beauty, then look no further than Granada's Alhambra Palace. This iconic building has served as an inspiration for artists, writers, and historians around the world, and it is one of the most impressive examples of Moorish architecture in Europe. Let's take a closer look at why you should visit this marvel of culture and history.
History of the Alhambra Palace
The Alhambra Palace was originally constructed in 889 AD by the Moors (named after its first ruler, Mohammed I). It was used as a royal palace until 1492 when King Ferdinand II and Queen Isabella conquered Granada. The palace was eventually abandoned during Spain's war with France during the 19th century. In 1812, Napoleon Bonaparte seized control of it and plundered its treasures before retreating back to France. After centuries of neglect, it was restored to its former glory in 1836 by King Ferdinand VII. Today, it is one of Spain's most popular tourist attractions.
What You Will See at Alhambra Palace
The palace is an attraction for both history buffs and art lovers alike. It features several courtyards filled with lush gardens and exquisite fountains—all adorned with intricate Islamic designs. Inside you will find grand halls filled with ancient artifacts from the Spanish king's past, such as furniture, paintings, sculptures—and even jewelry crafted from pure gold! For those who love photography, the palace provides plenty of opportunities to capture stunning shots of its many courtyards or capture breathtaking views from one of its terraces overlooking Granada's valley below.
Why You Should Visit Alhambra Palace
Visiting the Alhambra Palace is like stepping into another world—one full of mystery and enchantment. It is an experience that can be shared with friends or family members alike! Plus, since it is located just a few kilometers away from downtown Granada—it makes for an excellent day trip if you are looking to escape from your city hustle for a while! Whether you're looking to explore history or admire art—the Alhambra Palace has something for everyone!
The Guggenheim Museum In Bilbao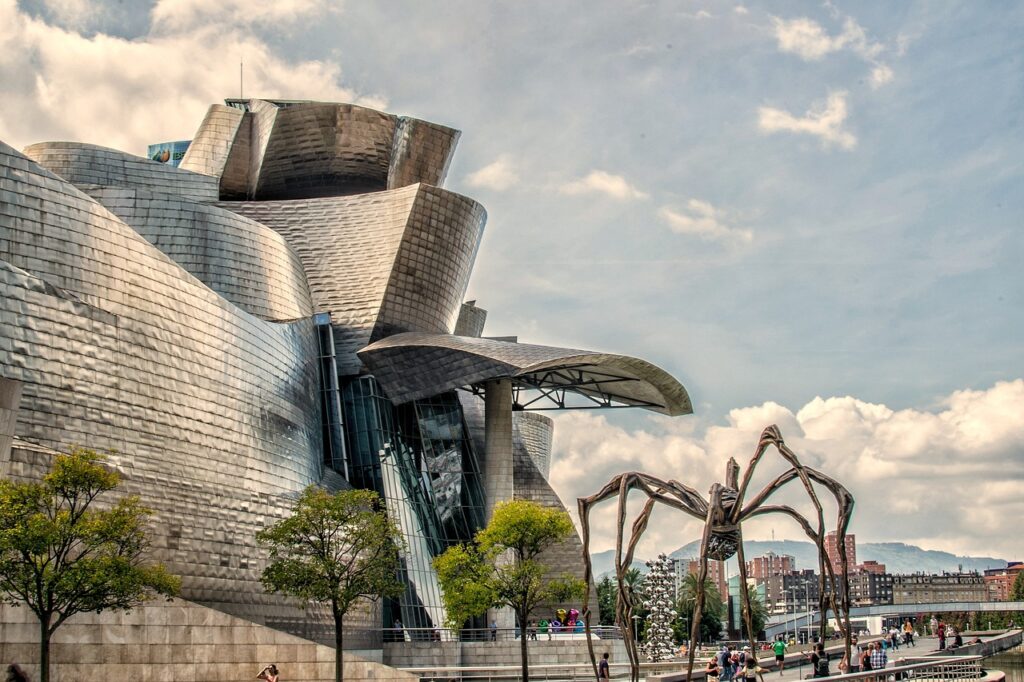 The Guggenheim Museum in Bilbao was designed by world-renowned architect Frank Gehry and opened its doors to the public in 1997. The museum is home to some of the world's most impressive modern and contemporary artworks from famous artists such as Robert Rauschenberg, Willem de Kooning, Mark Rothko, Roy Lichtenstein, Jeff Koons, Pablo Picasso, and many others. It also houses a vast collection of other media, including film, photography, installation pieces, and more.
Why You Should Visit
If you've been dreaming of visiting this incredible museum but haven't quite made the commitment yet, here are some reasons why you absolutely should! Not only will you get to spend time exploring one of Europe's most iconic buildings, but you will also get to experience some incredible artwork that covers various mediums. Plus, if you're an architecture enthusiast, then this is your chance to marvel at Frank Gehry's stunning design, which has earned him international acclaim. Plus, there's always something new happening at the Guggenheim; whether it's a special exhibition or a live performance – there's always something exciting going on here!
Wrapping It Up
When you live and teach English in Spain, you have the opportunity to explore some of the most interesting and iconic places in the world. From the Alhambra Palace with its rich history and architecture to the Guggenheim Museum in Bilbao with its renowned art collection – Spain has something for everyone!
To get started, you'll want to apply for a teaching job in Spain through RVF International and begin planning your travels around its many attractions. Once you're there, the rest is up to you – so go explore! You won't regret it. Happy travels!

Contact us today.