The beauty of Spain is undeniable – the rich history, the sunny climate, the stunning architecture, and of course, the paella. But what if you could do more than just experience Spain as a tourist? What if you could immerse yourself in the culture and make a difference while doing it? With RVF International, you can do just that. Our "Teach English in Spain" program offers a unique opportunity to live and work in Spain while contributing to its rich educational landscape.
In this blog post, we'll provide you with a comprehensive guide on how to "Teach English in Spain," and why you should choose our program to embark on this life-changing journey.
Why Teach English in Spain?
Teaching English abroad has always been a popular choice for globetrotters, but why specifically choose Spain? Aside from the obvious allure of living in a country that's steeped in culture, tradition, and a vibrant lifestyle, teaching English in Spain has unique benefits.
Language Acquisition: Living and working in Spain provides a great opportunity to learn or enhance your Spanish language skills. This could prove to be a valuable asset for your professional and personal life.
Cultural Exchange: Teaching English in Spain isn't just about imparting knowledge. It's also about learning from your students and the people you meet, gaining a deeper understanding and appreciation of Spanish culture.
Travel Opportunities: Located in the heart of Europe, Spain is a gateway to numerous travel opportunities. Its excellent transport links make it easy to explore other European cities and countries during your free time.
Work-Life Balance: The Spanish lifestyle prioritizes a good work-life balance. Siestas, long lunches, and late dinners are part of the culture, creating an environment that values relaxation and enjoyment just as much as hard work.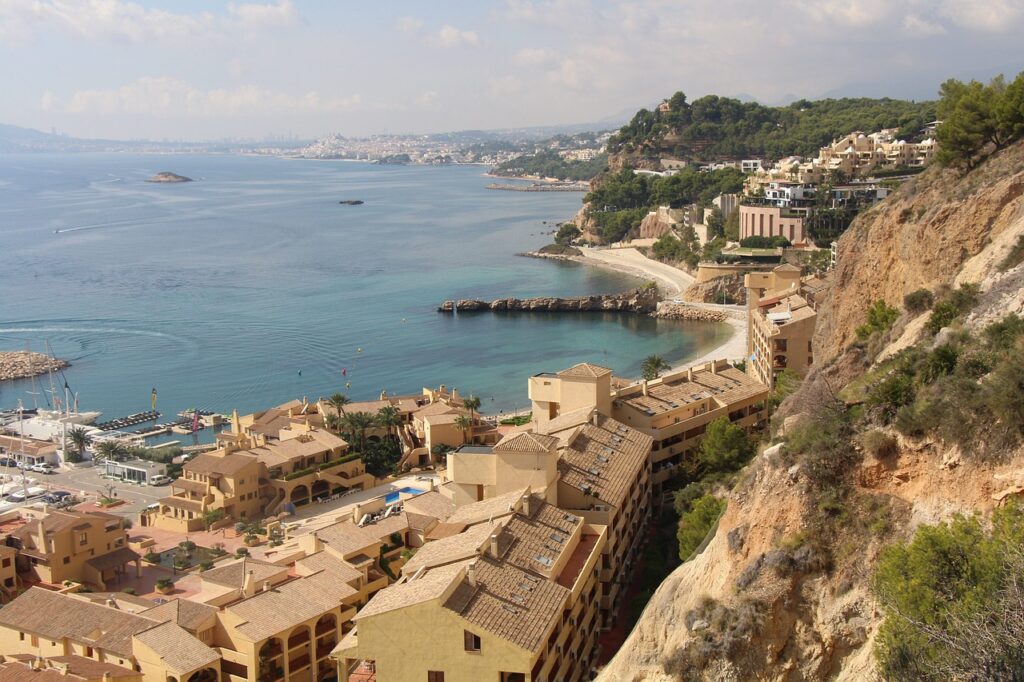 How to Teach English in Spain with RVF International
If you're wondering how you can start teaching English in Spain, RVF International is here to guide you.
Qualifications: Typically, a bachelor's degree and a TEFL (Teaching English as a Foreign Language) certification are required to teach English in Spain. However, each teaching opportunity may have its unique set of requirements.
Apply with RVF International: RVF International simplifies the application process. We'll guide you through every step, ensuring your transition to teaching English in Spain is as smooth as possible.
Visa Process: We assist with the often complicated visa process, providing you with all the necessary information and support to ensure a successful application.
Accommodation: Our team offers assistance in finding suitable accommodation, making sure you feel at home in your new environment.
Ongoing Support: Once you begin teaching, our support doesn't stop there. We provide ongoing assistance to ensure your experience of teaching English in Spain is a rewarding one.
A Day in the Life of an RVF International Teacher in Spain
Imagine waking up in the heart of Spain, ready to make a difference. As an English teacher, you'll work with students of different age groups, imparting knowledge and skills that will serve them for a lifetime. Your lessons might involve traditional teaching methods, interactive activities, or language games. The goal is to create a fun and engaging environment where students are excited to learn English.
After teaching, you'll have time to explore. This might involve strolling through historic streets, relaxing in a local café, or tasting delicious Spanish cuisine. On weekends, you may choose to travel, visiting Spain's renowned landmarks or discovering hidden gems.
This is more than just a job – it's a life-enriching experience that allows you to grow personally and professionally while making a meaningful impact.
Success Stories from RVF International's Teach English in Spain Program
Don't just take our word for it. Here are a few success stories from RVF International teachers who have transformed their lives by teaching English in Spain:
Kathryn from Michigan: "I felt very overwhelmed, frustrated, and wondered if coming to Spain was even worth the headache. A friend recommended that I reach out to RVF International and I am so thankful I did. RVF guided me through the aspects of my move to Spain that were causing a lot of anxiety. They quickly responded to my emails, answered any questions I had via a Skype call, and sent additional step by step resources to help me transition to living in Spain for a year. Even though I speak fluent Spanish and have spent a lot of time traveling abroad, working with RVF gave me the peace of mind and confidence along with the resources I needed to make this transition as smooth as possible."
Kasey from Illinois: "RVF International was extremely helpful. They always responded to emails in a timely manner, they made the application process less stressful by giving detailed instructions, and they provided a handful of resources for all aspects of post application (housing, phone/internet, flights, etc). If you have any doubts regarding the application or housing or really any part of the entire process/experience, I strongly recommend using RVF. It will make everything much easier for you! I was very happy!"
Meghan from Texas: "I had a great year teaching and it was definitely because RVF International prepared me well beforehand. All the paperwork was laid out and easy to follow and someone was always there to help me. I always felt very secure and confident about moving across the world as RVF throughly answered everything thoroughly and quickly. Love them so much! I'd use them again and again and again!! Thank you! I'm jealous y'all get to start from Step One with Harrison, it was such a great, exciting experience!"
If you're ready to embark on an adventure that combines professional growth, cultural exchange, and the chance to make a difference, then teaching English in Spain with RVF International could be the perfect fit for you. So why wait? Start your journey today and experience the life-changing joy of teaching English in Spain!
Remember, at RVF International, we're here to help you every step of the way, making your dream of teaching English in Spain a reality.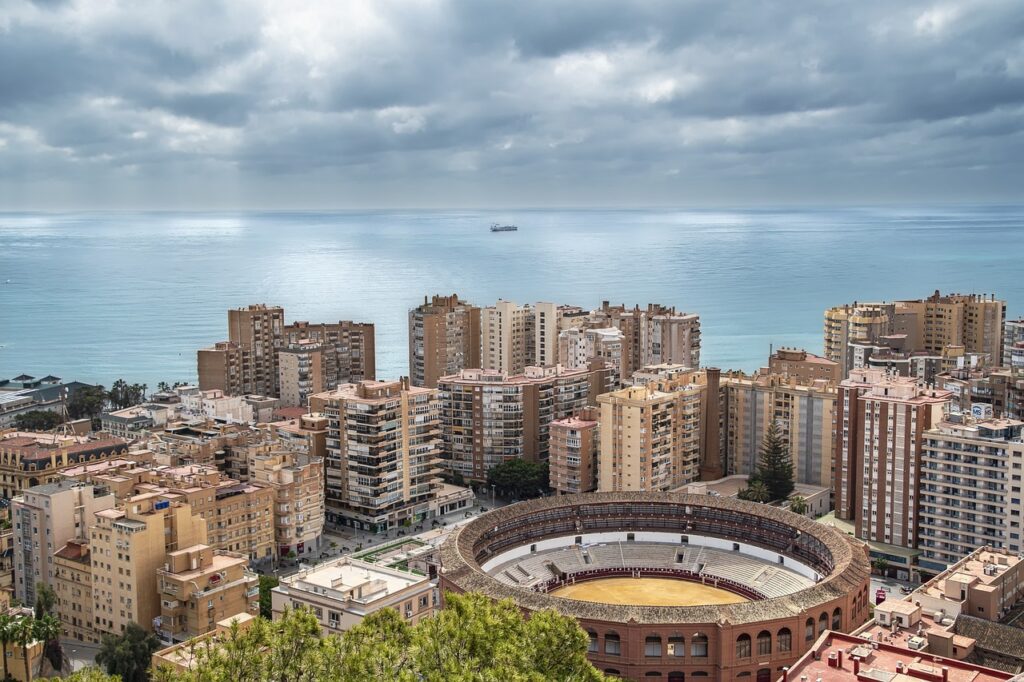 The Impact of Teaching English in Spain
Teaching English in Spain is more than just an exciting opportunity for personal and professional development; it also holds the potential for a significant impact on Spanish society. English, being a global language, serves as a gateway to opportunities for Spanish students. By teaching English, you're equipping students with a tool that can broaden their academic and professional horizons.
Moreover, as an English teacher, you're fostering cultural exchange. You bring your own cultural background to the classroom, enriching your students' perspectives and facilitating mutual understanding. This cultural interchange is a critical component of our globalized world and can inspire students to explore beyond their borders.
The RVF International Teach English in Spain Program: What Sets Us Apart?
When it comes to choosing a "Teach English in Spain" program, you'll find several options. But what sets RVF International apart?
Comprehensive Support: From visa assistance to finding accommodation, our team provides you with comprehensive support. We're with you every step of the way, making your transition to life in Spain as smooth as possible.
Quality Training: RVF International is committed to delivering the highest standards of teaching training. Our optional TEFL course equips you with the necessary skills and knowledge to excel in teaching English in Spain.
Community Engagement: We believe in the power of community. RVF International connects you with other English teachers in Spain, fostering a sense of belonging and camaraderie.
Cultural Immersion: We go beyond just providing a job. Our program ensures that you're fully immersed in Spanish culture, offering various cultural activities and travel opportunities.
FAQs on Teaching English in Spain with RVF International
1. What qualifications do I need to teach English in Spain?
Typically, to teach English in Spain, you need a bachelor's degree and a TEFL certificate. However, each teaching position may have specific requirements. RVF International will guide you through the process, providing you with all the necessary information about qualifications and certifications.
2. Can I teach English in Spain without speaking Spanish?
Yes, you can! While knowing Spanish can enrich your experience, it is not a requirement. The aim is to immerse the students in an English-speaking environment, which can often be achieved more effectively if the teacher doesn't rely on the students' native language.
3. How long are the teaching contracts in Spain?
Contract lengths can vary depending on the specific teaching position. However, most contracts last for an academic year, usually starting in September or October and finishing in May or June.
Teaching English in Spain with RVF International offers a unique opportunity to immerse yourself in Spanish culture while making a significant impact on the lives of students. Embark on this incredible journey and discover the joy of living and working in one of the most vibrant countries in the world.
Are you ready to make a difference and enrich your life with unforgettable experiences? Then, join our Teach English in Spain program today and let RVF International guide you every step of the way!
Navigating the Spanish Education System
As a prospective English teacher in Spain, it's helpful to familiarize yourself with the Spanish education system. Public schools, private schools, and 'concertado' schools (semi-private schools), form the backbone of the Spanish education system. As an English teacher, you might find opportunities in any of these institutions.
Public schools offer a great chance to engage with a diverse set of students, while private schools often provide more resources. Concertado schools sit in the middle, offering unique advantages of both types. RVF International can assist you in understanding these schools' dynamics and choosing the right placement for you.
Adventures Beyond the Classroom: Exploring Spain
Teaching English in Spain with RVF International isn't just about classroom experiences; it's about a cultural immersion that goes beyond the school walls. Spain's landscapes are as diverse as its classrooms, offering a variety of adventures and experiences.
From the flamenco dancers of Andalusia, the stunning Gaudi's creations in Barcelona, the running of the bulls in Pamplona, to the grandeur of Madrid's Royal Palace, your weekends and holidays can be filled with rich cultural experiences. And let's not forget about the delectable Spanish cuisine, where paella, tapas, and sangria are just the beginning.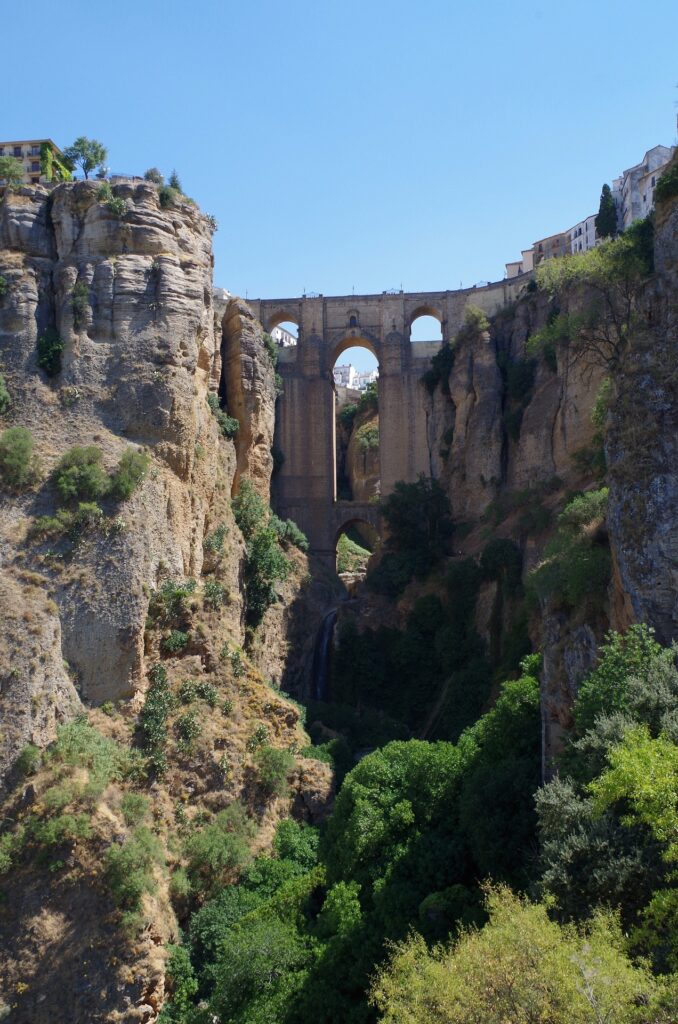 Making a Home in Spain: Accommodation and Lifestyle
Spain's lifestyle is attractive to many foreigners due to its relaxed pace and focus on enjoying life. The Spanish are known for their love of socializing, whether it's at the local tapas bar or during a lively festival. As an English teacher living in Spain, you'll have plenty of opportunities to partake in these cultural practices.
When it comes to accommodation, the cost and style can vary greatly between cities and regions. Whether you're looking for a modern apartment in Barcelona, a traditional villa in Andalusia, or a cozy flat in Valencia, our team at RVF International is ready to help you find a place you can call home.
Benefits of Teaching English in Spain with RVF International
Choosing to teach English in Spain with RVF International opens up a host of benefits:
In-depth Orientation: Our comprehensive orientation program ensures you're well-prepared for your teaching experience.
Networking Opportunities: Become part of our vast network of educators and professionals.
Competitive Salary: Benefit from a competitive salary, allowing you to enjoy your life in Spain comfortably.
Guided Tours: Take advantage of guided tours to historical sites, landmarks, and more.
Spanish Classes: Improve your Spanish language skills with our group of tutors and available course.
How RVF International Assists with Your Visa Process
Moving to a new country requires paperwork, and RVF International understands how overwhelming this process can be. As part of our comprehensive support, we help simplify the visa process. From providing you with a checklist of required documents to guiding you through the application process, we're with you every step of the way, ensuring a successful visa application.
Building Your Career: Long-term Benefits of Teaching English in Spain
The experience of teaching English in Spain offers numerous long-term career benefits. Firstly, it provides you with an international perspective, which is increasingly valued in our globalized world. Secondly, it equips you with unique skills such as cross-cultural communication and adaptability. Furthermore, if you choose to continue in the field of education, international teaching experience is highly regarded.
Embracing the Spanish Language
Living and working in Spain provides an excellent opportunity to learn Spanish or enhance your existing language skills. Whether through formal lessons, daily interactions, or friendly exchanges with your students, you'll find numerous opportunities to practice and improve your Spanish. Fluency in a second language can open doors to new professional opportunities and enrich your personal life.
Cultural Etiquette: Adapting to Spanish Norms
Understanding Spanish norms and etiquette will help you build better relationships and blend more seamlessly into local life. From greetings and social customs to dining etiquette and the famed siesta, there's much to learn about living in Spain. RVF International's orientation and ongoing support will help you navigate these cultural nuances.
Becoming Part of a Global Community
When you choose to teach English in Spain with RVF International, you're not just becoming a teacher – you're joining a global community of educators. This network can provide support, share experiences, and offer friendship. Even after your teaching stint ends, the connections you make can last a lifetime.
Embarking on the journey to teach English in Spain might seem daunting, but with RVF International, you're never alone. From the moment you express interest, through your time in the classroom, to when you're exploring the scenic landscapes of Spain, we're here to ensure your experience is enriching, rewarding, and unforgettable.
Are you ready to make a difference, grow professionally, and experience the beauty and culture of Spain? Join RVF International's Teach English in Spain program today and start your adventure. We're excited to guide you every step of the way!