Moving abroad is a big step that requires a lot of planning. From applying for your visa to packing your bags, the process might seem overwhelming. One big concern for many is finding accommodation. Our program is perfect for someone looking to teach English in Spain with accommodation assistance, as we'll help you find housing before even coming to Spain! Keep reading to find out how we support our participants in the housing-process.
Here at RVF International we are passionate about helping you reach your dream of teaching English abroad. Moving to a whole new country does require some dedication and effort, but the good thing about our program is that we make the process a lot easier for you. First of all we set you up with a school placement. There are lots of regions in Spain that you can choose from, and the earlier you apply the more likely you are to get your top choice. Then, we guide you through the visa process by helping you fill out the paperwork and book the appointments that you need. Once you are in Spain we'll help you through the bureaucracy that comes with moving abroad. Doesn't that sound great?
But wait, there's more! If you are to choose our "Spain Placement Package", which is recommended for most people, we offer a lot more support. One huge bonus of this package is that we'll help you find housing before even coming to Spain. Which is great if you're looking to teach English in Spain with accommodation. You'll fill out a housing form with your own requirements for housing, like if you want to have roommates, if you want to live alone, your budget etc. This way we can tailor-make the housing options to your own preferences. We'll send you different housing-options in the area that you're going to be teaching in, and then it's up to choose whatever option suites you best. In addition, we also teach you how you can look for housing in Spain yourself. You can trust our expertise, as we find housing for hundreds of participants each year.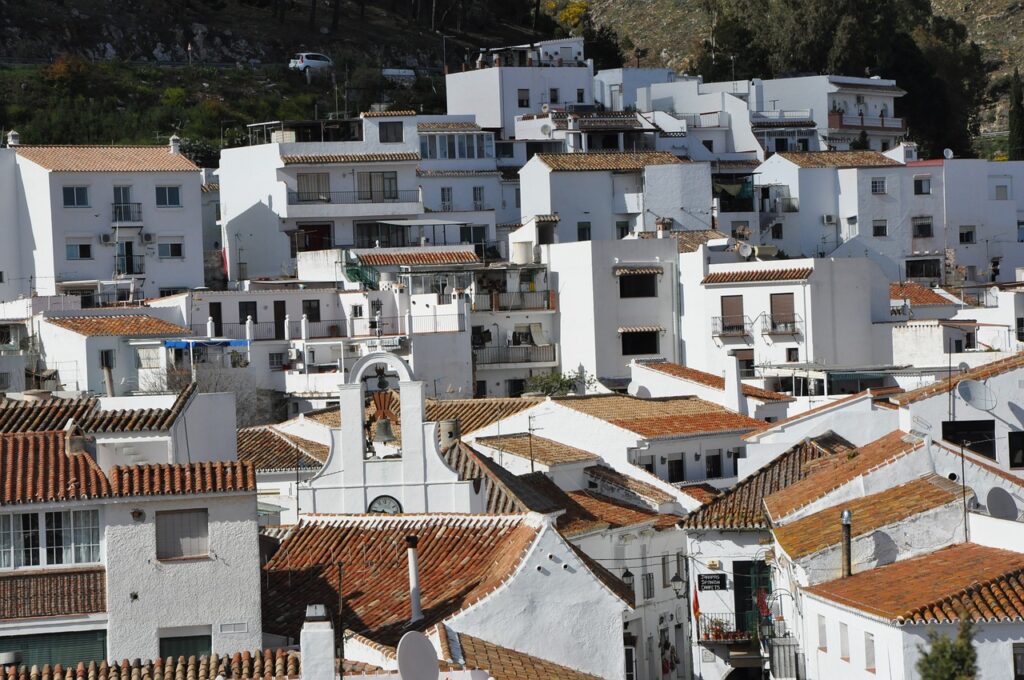 It's good to know that Spain is a very affordable country, with many affordable housing options. According to housinganywhere.com the cost of living in Spain is on average 123% cheaper than in the United States[1]. With our program you'll be paid a stipend every month that will be enough to cover all your basic expenses, including rent!
Are you looking for a teach abroad program that can guide you every step of the way, including helping you find housing? Contact our team today and we'll help you fulfill your dream of teaching English in Spain!
---
[1] https://housinganywhere.com/Spain/cost-of-living-in-spain-compared-to-the-world